Suture Anchor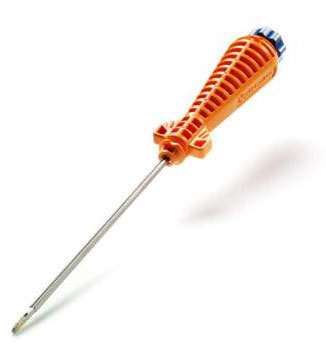 Overview
Delivering controlled, adjustable suture tension, the BIORAPTOR◊ Knotless Suture Anchor provides an easy to use, potentially time-saving approach to labral repairs of the shoulder and hip
The BIORAPTOR Knotless Suture Anchor allows surgeons to control anchor tension in labral repairs post anchor insertion. Unlike other instability anchors, our knotless anchors do not rely on a bone-anchor interface for proper final fixation or suture security. Designed with an inner plug, the tension-ability and security of our sutures lies within the interior of the anchor.
Key Performance Characteristics of the BIORAPTOR Knotless Suture Anchor from Smith & Nephew
Independent Suture Tensioning
Our knotless anchor design gives surgeons the ability to tension the suture after anchor implantation. What makes this possible is the inner locking plug design that captures suture within the anchor. The result: final tension is in the hands of the surgeon.
Surgeon-Controlled Tissue Shift
Achieve desired tissue shift with a solution that puts the surgeon in control. With the BIORAPTOR Knotless Anchor, calculated tissue shift occurs after anchor implantation, similar to that of traditional knotted anchors.
May save time while protecting the joint
By eliminating the knot-tying step, surgeons may save time with less procedural steps and benefit from a solution that minimizes the risk of intra-articular damage due to knot stacks.
Ordering Information
Reference # Description
72202403 BIORAPTOR Knotless Anchor
Instruments
72201395 Inline Drill Bit 2.9 mm
72201388 Inline Drill Guide – Spiked Tip
72201389 Inline Drill Guide – Fishmouth Tip
72201390 Inline Drill Guide – Crown Tip
72201391 Inline Drill Guide – Offset Fishmouth Tip
72201392 Inline Obturator – Blunt Tip
72201393 Inline Obturator – Cannulated
72201394 Inline Obturator – Trocar Tip
72202404 Twist Drill, 2.9 mm Inline
72200867 Mallet with nylon ends
72200879 Replacement nylon end caps for mallet (set of 2)